NORTH METRO ATLANTA, Ga. — The COVID-19 pandemic's toll has been unbiased and widespread. For some, it has resulted in the loss of a job or a cut in pay as mortgage and rent payments hang heavy over some families. Others have lost family members, their worlds forever changed by the virus' worldwide reach.
While not all have faced such dramatic consequences of the pandemic, almost all have at some time over the past 10 months felt the sadness of isolation, the stress of the unknown and the anxiety of the future, all longing for a time when no one had even heard the term "coronavirus."
A meal cannot erase these situations or troubles, but it can provide a bright spot in dark times, and, for a while, deliver the contentment of a full belly and the peace provided by a brief escape from the clutches of COVID.
Lasagna Love, a nationwide non-profit gaining a foothold in north Metro Atlanta, looks to provide that sense of comfort to those facing troubling times.
The nonprofit was created by Rhiannon Menn of California during the early stages of the pandemic. Menn began making lasagnas in her home and delivering them to those facing hardships.
Others joined the initiative, and by last summer, Lasagna Love had over 8,000 volunteers.
There is now a group looking to further the program's reach in the North Atlanta area.
One of the leaders of the push is Alpharetta's Lynn Hirsch, who first heard about the nonprofit on the TV morning show, "Today." Since then, she has been making and delivering lasagnas to those in the local community.
Volunteers are paired with a family who has requested a meal through the group's website.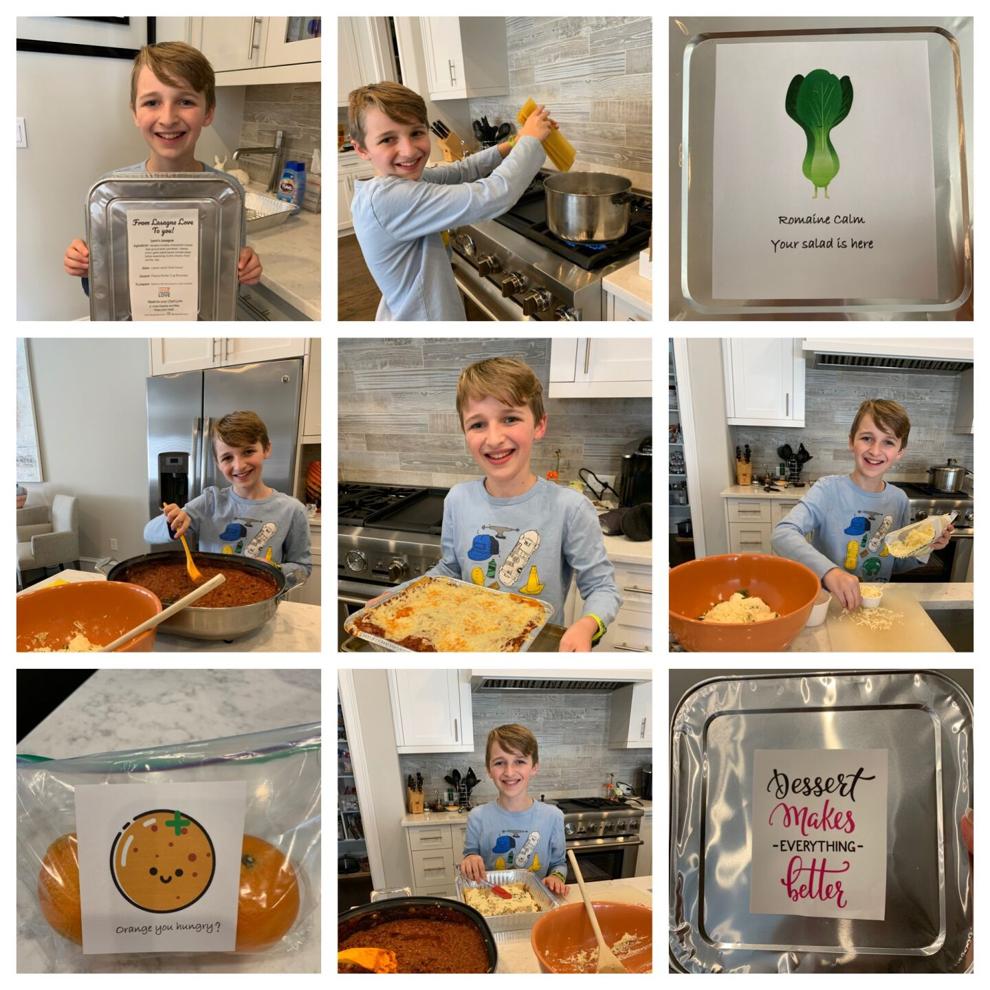 "Basically, [the group] is trying to feed families that have any kind of need, whether it's financial, emotional or illness-related," Hirsch said. "Maybe someone in the family has COVID, or someone is a frontline healthcare worker and has stress from working so hard they can't think about what to cook their family for dinner. No questions are asked."
Hirsch said she has made and delivered lasagnas to a family whose husband and wife are police officers, a family who had all contracted COVID-19 and to one family in which a 7- and 9-year old were caring for their parents who both had the virus.
People can also nominate others to receive a lasagna.
"Maybe your child's teacher is doing an amazing job with remote and hybrid learning, or maybe they want to thank the local fire station," Hirsch said. "There are a lot of aspects of the program."
All deliveries are contactless, with volunteers letting families know when their meal has been dropped off through a text or call.
Hirsch said volunteers are asked to make or deliver lasagna, but otherwise, they can choose what they want to tackle. She said some also make side dishes or a dessert, and some make one lasagna a month, while others may make 20 a week.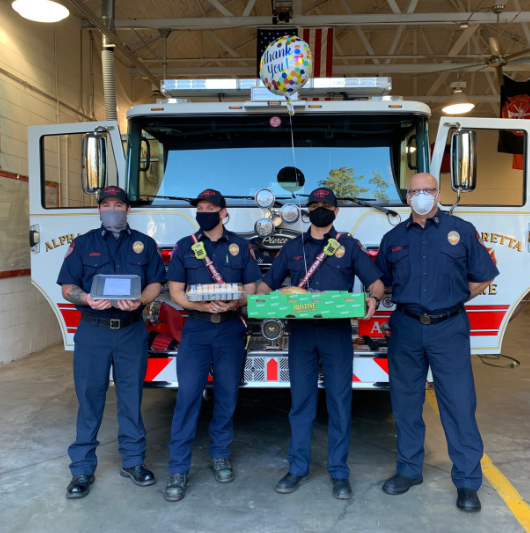 The program has obvious benefits for those facing challenges, and the positivity runs both ways.
"It is beneficial for both parties involved," Hirsch said. "I'm a grandma, and during the beginning of COVID, especially, I wasn't seeing anyone or going out, just the occasional walk. I just felt like I really needed some focus and wanted a meaningful way to spend my days. It has been as good for me as the families I have been cooking meals for."
Those wanting to request a meal or those wanting to volunteer can sign up at lasagnalove.org.
"Spreading kindness, creating communities, that's what Lasagna Love is accomplishing," Hirsch said.