NORTH GEORGIA — Activists from North Georgia headed to Washington, D.C., in June to ask elected officials to do more to address climate change.
While in D.C., the group of activists from Duluth, Athens, Augusta and Atlanta attended a national conference hosted by bipartisan organization Citizens' Climate Lobby. They then headed to Capitol Hill to meet with the offices of Rep. Carolyn Bourdeaux and Rep. Rick Allen.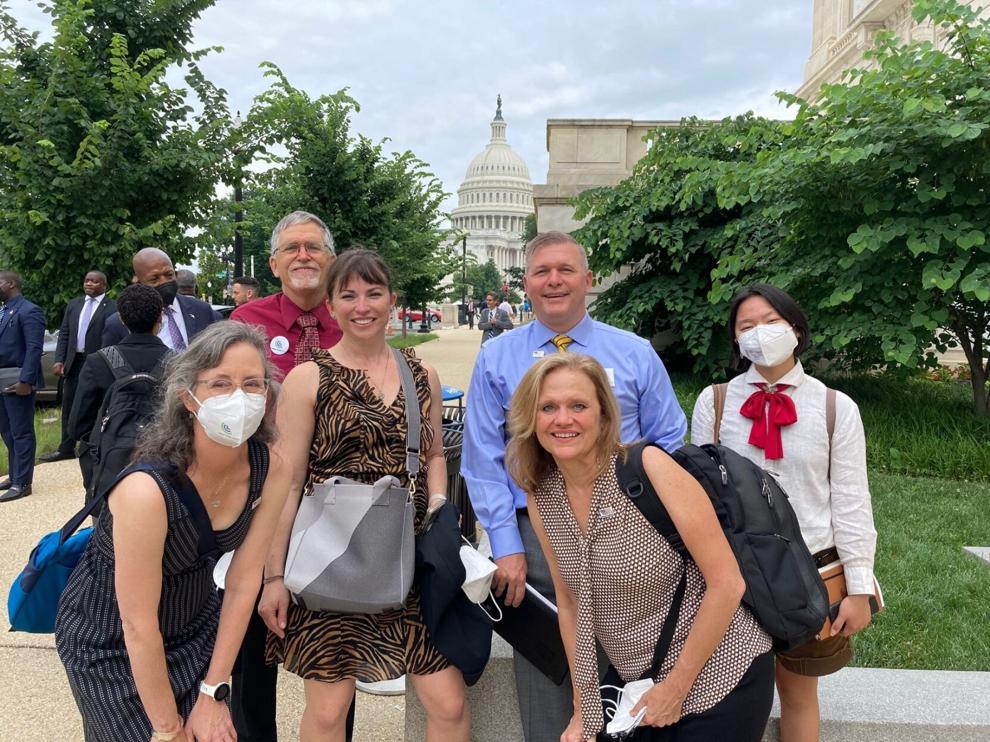 "We are very grateful to the offices of Representative Carolyn Bourdeaux and Representative Rick Allen for taking the time to discuss climate policy with us," said Stella Chen, a volunteer with the Marietta/Roswell chapter and Gwinnett chapter of Citizens' Climate Lobby and recent high school graduate. "In Georgia we are already seeing more severe droughts and floods, record high temperatures, and a decline in wildlife. It's never been more important to address the urgency of slowing the carbon emissions warming our world."
Citizens' Climate Lobby volunteers asked their representatives in Congress to pursue climate legislation, including putting a price on carbon. The American Petroleum Institute, the country's largest trade association for the oil and gas industry, drafted a proposal in May urging Congress to adopt a carbon tax with rebates to American citizens.