ROSWELL, Ga. — North Fulton Community Charities extended its outreach April 13 with the opening of the two-story Barbara Duffy Center in Roswell.
The new building will house administrative offices and boost capacity for childcare, education and workforce readiness programs. 
Adding a second building to the campus will free up space to extend food pantry and clothing assistance operations in the main center.
Barbara Duffy, the namesake for the building, served as NFCC's first full-time Executive Director for 29 years until she retired in 2019. She began as a volunteer at the Community Clothes Closet, providing apparel, household goods and furniture to those in need in the years before creation of the NFCC in 1983. From 1980 to 1990, she held a volunteer chairman position. She was a member of the first elected school board in Fulton County in 1984 and served as the board's vice president in 1988. Her community service also included service as a Girl Scout leader and charter member of the North Fulton Chemical People organization, a group focused on adolescent substance abuse.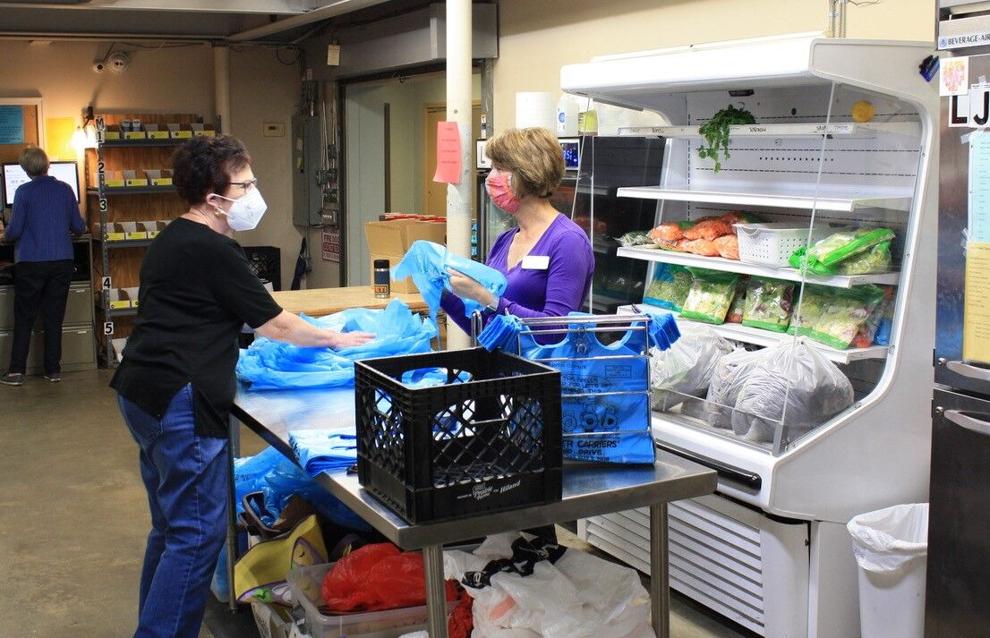 "What I want you to remember is that every individual (and) family who walked in our door was treated with dignity and respect," Duffy said in the dedication speech. "I was just so proud to watch how this staff pivoted and continued to help and made it possible for more and more families to reach out to get help that they needed."
NFCC assisted 8,454 North Fulton residents last year, distributing $1.4 million in direct assistance to keep families in their homes — a 56 percent increase from the prior year.
In all, 584 adults participated in English as a second language, General Educational Development exam preparation and other educational programs. Food was provided 17,543 times. 
The charity also offers a path to self-sufficiency through money management and tax preparation programs. 
The Duffy Center was made possible by a three-year, $6.2 million capital campaign called "Growing with Purpose." The campaign was about $30,000 shy of its $6.2 million goal on opening day. 
"For the first time, our families will have a place to seek both financial assistance and the tools needed to help them learn skills and connect them to services to work towards financial stability," NFCC Executive Director Holly York said. "This center doubles our classroom and technology lab capacity to help families increase their workforce readiness, which is especially important in a post-pandemic economy." 
More information about North Fulton Community Charities and hours of operation can be obtained from the web address, nfcchelp.org.