ALPHARETTA, Ga. — More than 40,000 people flooded downtown May 11 for the 31st annual Taste of Alpharetta festival.
From 5 p.m. to 10 p.m. streets from Main Street to Milton Avenue were closed to traffic and filled to the brim with crowds of happy families, stages for music and scores of food and drink vendors.
During his welcome speech, Alpharetta Mayor Jim Gilvin called Taste of Alpharetta the "best day of the year" and a true celebration of the things that make Alpharetta great.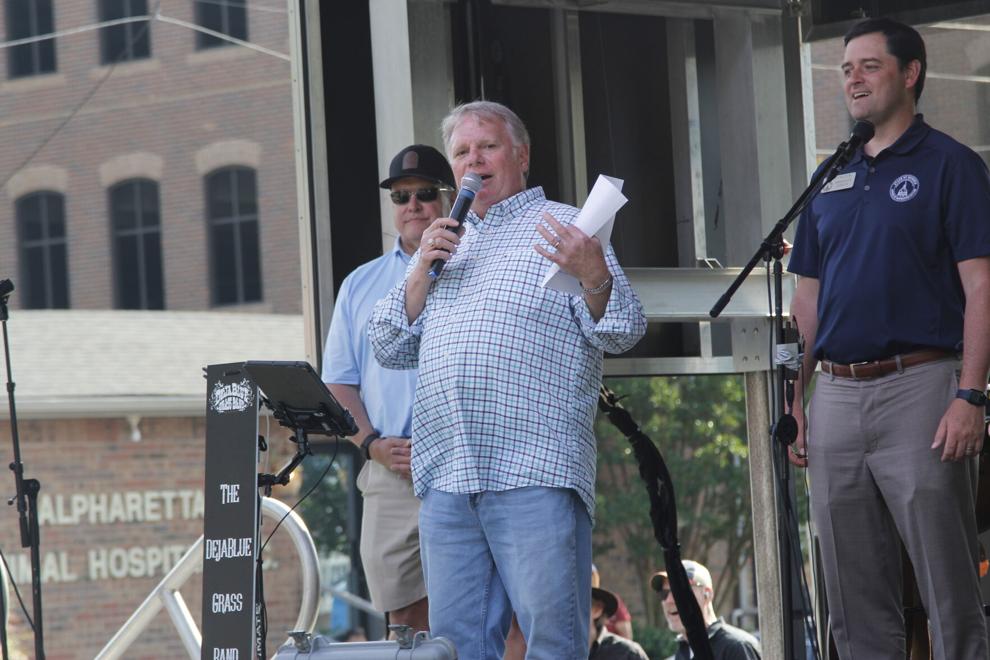 "It's an integral part of how we come together as a community to celebrate the great things that we have to enjoy in Alpharetta, including all these great restaurants, all these great organizations," Gilvin said. "I can't help but think back to about 11 years ago when Mayor Belle Isle was elected … and our goal at that point was to have a place in downtown Alpharetta where we can come together. Well look around, folks, we got a place to come together."
The Taste of Alpharetta, launched in 1992 with just a handful of participating restaurants, has grown into the city's signature annual event, with food, drinks, music and fun for people of all ages.
City of Alpharetta Marketing Coordinator Deanna McKay, who facilitated this year's event, said the city logged more than 60 restaurants and drink vendors, including top chefs in the area and downtown businesses.
"All local brick and mortar, restaurants and businesses, all within the scope of Alpharetta," McKay said. "There's a little over 60 actually, we got a few late additions."
McKay said growth over the last 31 years has led to a huge burst in popularity, drawing in eager participants from throughout the state. She and other Alpharetta officials said they think the food festival has spawned a host of other similar festivals in other cities.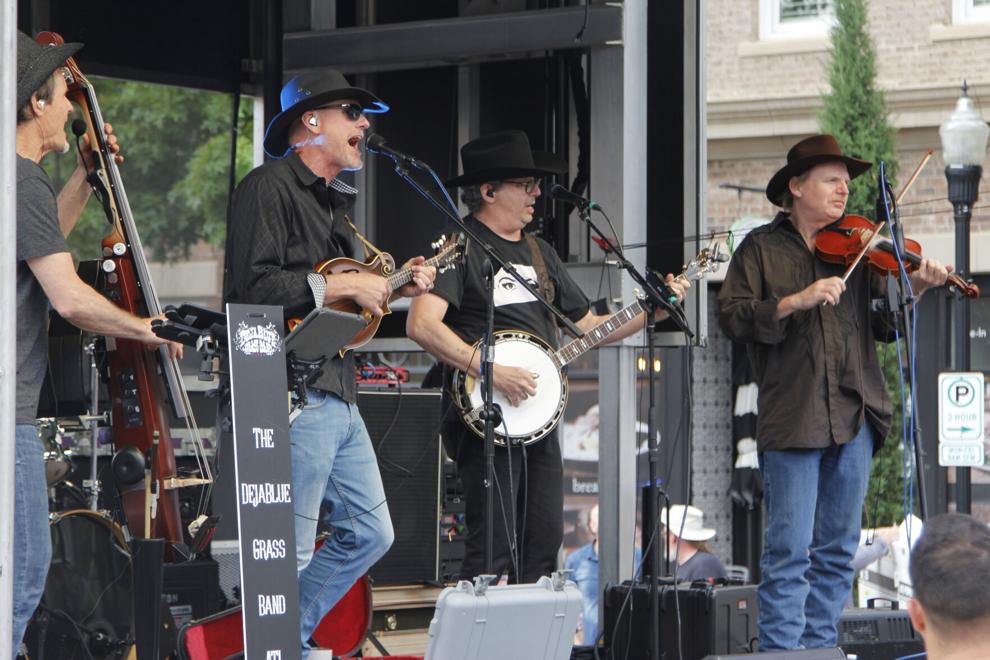 "I would say with confidence we pioneered and paved the way for 'Taste of', food events … not to brag or anything," she said.
In addition to the annual favorites like beer tents and the kid's "Fun Zone," the city added a "Learn Zone," with interactive displays from organizations like the Milton Bee Club, North Fulton Young Farmers and the Sunshine STEM Academy to this year's event.
A big priority this year, Gilvin said, was to teach the community about more than just the best restaurants in Alpharetta, but also about where food comes from locally and why sustainability matters.
"Our team over in special events has really been thoughtful about how we make this a responsible event and teach about food resources," he said. "You know, a lot of kids grow up today and don't understand, this came out of the ground from somebody's farm or off the hoof.
"When you can respect it, you're a better steward of those resources," he added.