ROSWELL, Ga. — Local police and firefighters participated in a costume contest and chili cook-off Oct. 28 to benefit the Roswell Fire and Police Foundation.
Catamount Constructors, a commercial general contractor and construction management company in Roswell, hosted the event, continuing their sponsorship for the event that has run, on and off, for the past 10 years.
While the company's employees prepared their own chili and dressed up in costumes, the police and firefighters helped select the best chili in three categories — Best Spicy, Best Traditional and Most Unique — as well as the People's Choice Award.
Catamount Constructors spokeswoman Callie Petersen said the company donated $500 to the Roswell Fire and Police Foundation, which will go toward supporting Roswell public safety employees who have been injured and their families.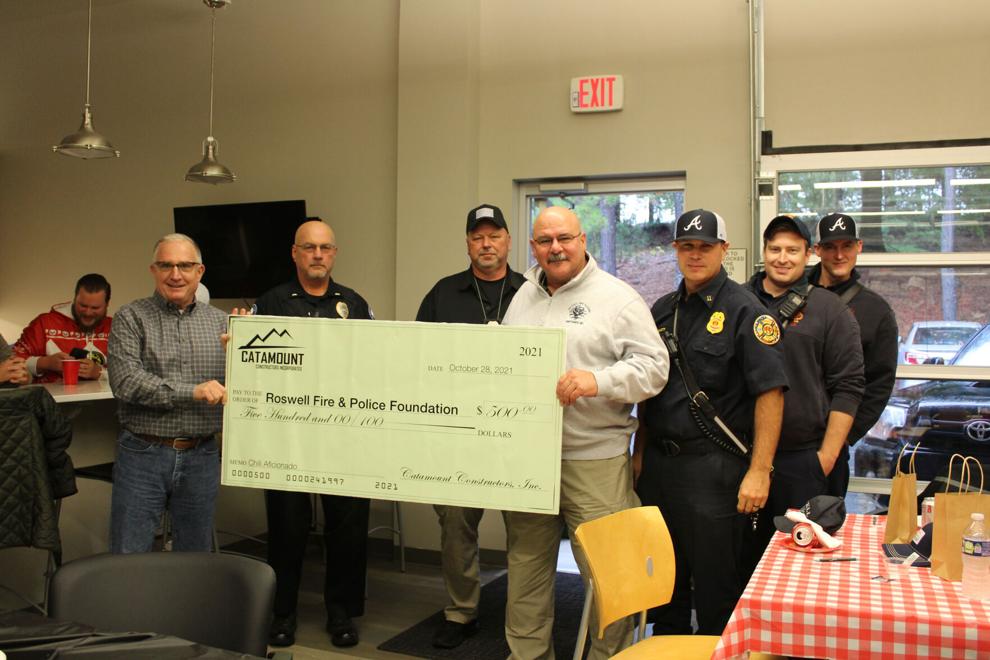 The foundation was organized in 2004 after a Roswell firefighter and his son were injured in a motor vehicle accident. While the family received help from fellow firefighters, the foundation was later created to bring together a wider variety of resources to help families facing similar crises.
Petersen said one of Catamount's core values is giving back, so the company celebrates Employee Stock Ownership Plan Month in October by giving back.
"We became an employee-owned company in 2017, so in recent years, we have enjoyed being able to give back, which is why we've invited the fire and police departments," Petersen said. "We have also held the chili cook-off in the past, but we haven't been able to invite the police and firefighters for the last couple of years due to the COVID-19 pandemic."
For more information on the Roswell Fire and Police Foundation, visit roswellfpf.org.