ALPHARETTA, Ga. — When the pandemic put the world on lockdown last year, schools were the first to close.
No mingling with classmates, no hugs, no group photos.
That left Alpharetta High School yearbook staff in a bind. But, production continued in the absence of all other organized social events.
Megan Eng, yearbook editor-in-chief, said with half of the student body attending school online, it was difficult to incorporate the entire student body on the pages. One of the biggest hurdles was relying on social media and other messaging tools to reach out to students.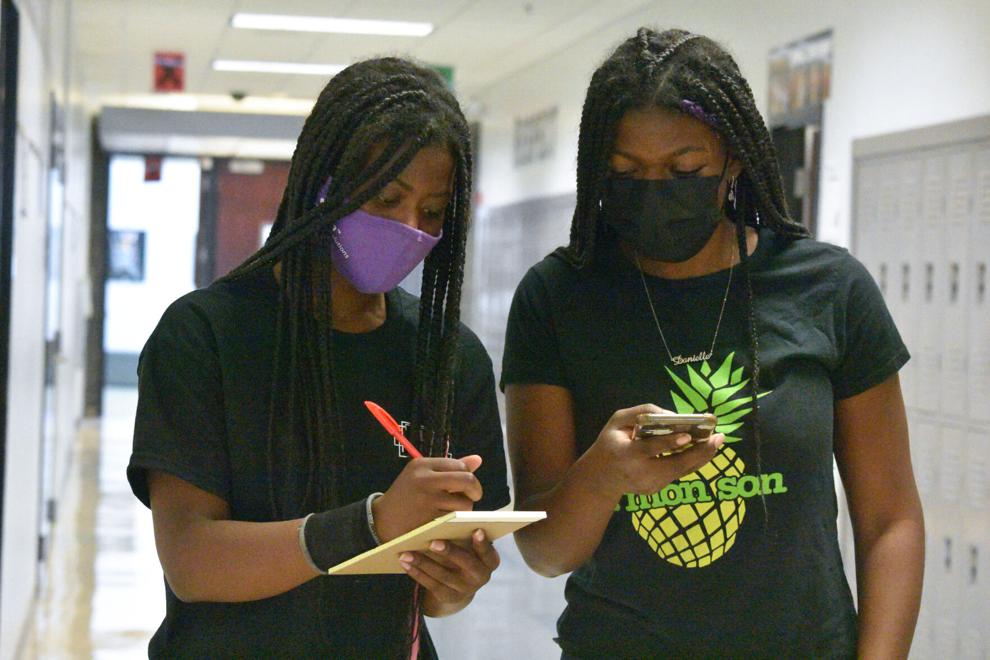 The theme of the yearbook was set well before the pandemic transformed school operations: "You just don't know us."
Eng drew her inspiration from a desire to showcase and get to the essence of students at Alpharetta High School because a person is more than the image you see.
"I wanted to highlight how you see students, and you don't really know them that well," she said. "You can assume things that they're associated with — clubs and friends — but truly when you get to know them, there's a lot more beneath the surface."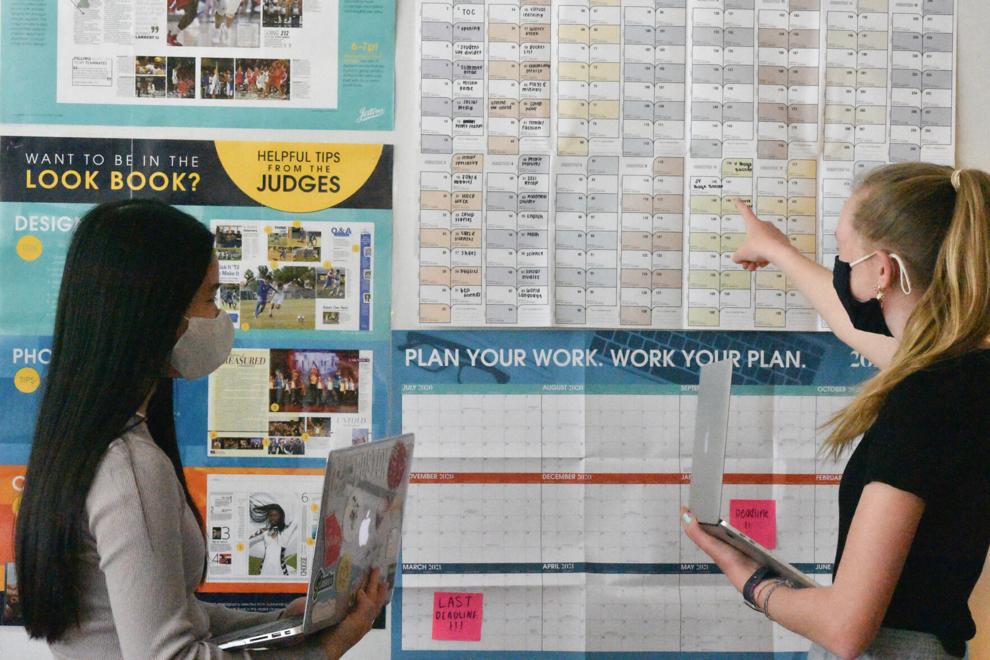 Eng said each student has unique stories to tell, and the yearbook is an outlet for them to showcase those stories.
"We wanted to help give them a platform to share what was important to them," Eng said.
It was easier said than done.
Eng said getting timely responses, securing photos was a hassle.
The simple act of collaborating with staff was another challenge. New staff members are traditionally coached by senior staffers on the job. Staff get to know one another with social activities, and they also host professional workshops during the summer on how to use the software and improve camera skills.
The importance of communicating through a screen became essential for students to learn from one another and fill each spread of the yearbook. At least two staffers were assigned to each spread.
This year's staff include: Eng, Avery Rose, Daley O'Brien, Sweya Surapaneni, Daniella Clayborn, Addie Allen, Sydney Umusu, Griffith Allen, Maia Capuuano, Danielle Clayborn, Paige Goss, Megan Moore, Anyce Murray, Anna Suaunders and Sam Rivas.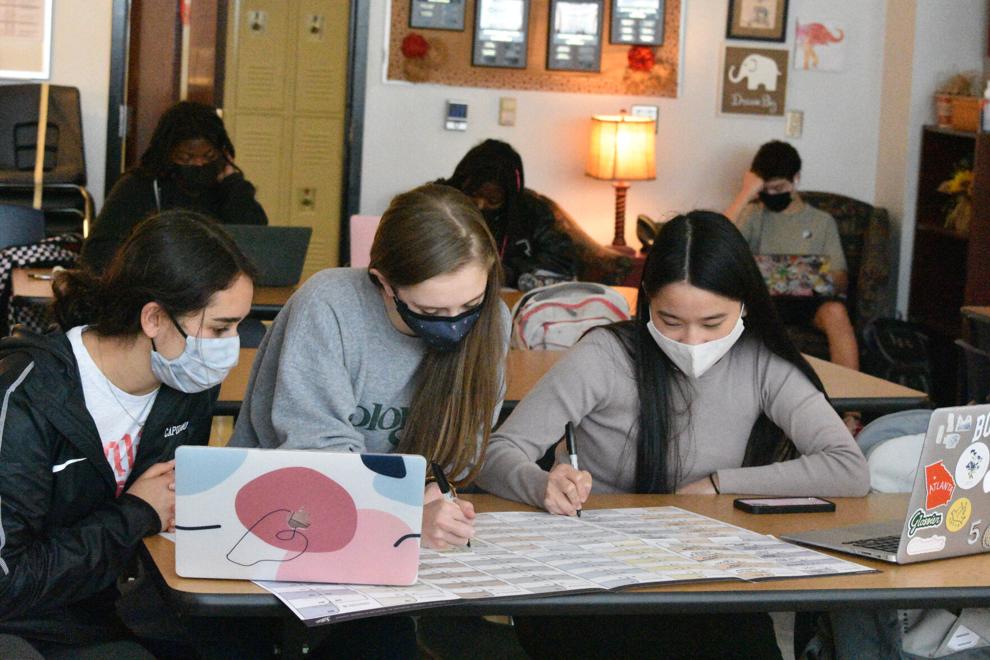 Eng has been on staff since eighth grade. She became editor-in-chief this year as a senior. Over the years, she said she has developed a good work ethic and the ability to collaborate with others.
"I've learned to show what I am capable of [by] doing my best on these pages so that I am putting out work that I'm proud of, and that's something I can carry throughout my life," Eng said.
Rita Flowers, Alpharetta High School English teacher and yearbook adviser, said the staff has accomplished something special by producing a yearbook during a pandemic.
"I am most proud that they've worked through this," Flowers said. "There was really a team effort, and everybody tried to help everyone [in some way]," Flowers said. "We got the book done and we were there for each other. [The students] never gave up when things got rough."