ALPHARETTA, Ga. — Alpharetta developers presented plans for a Mexican restaurant on Main Street; three single-family homes between Cricket Lane and Cumming Street; and a multi-use development off Haynes Bridge Road in a Jan. 11 Community Zoning Information Meeting.
The single-family home development at 133 Cumming St. attracted the most public comments, with concerns citing parking and preserving the stream that runs through the area.
Alpharetta residents Jennifer Finley and Wendy Karabin said they are concerned about the additional parking the development would bring to Cricket Lane. According to the location map of the property, additional parking spaces would be added on the side of Cricket Lane nearest the homes.
Jenn Thomas of Madewell Homes said the parking spots would not take up the current area of the road, but would rather decrease the amount of land Madewell would have for the project.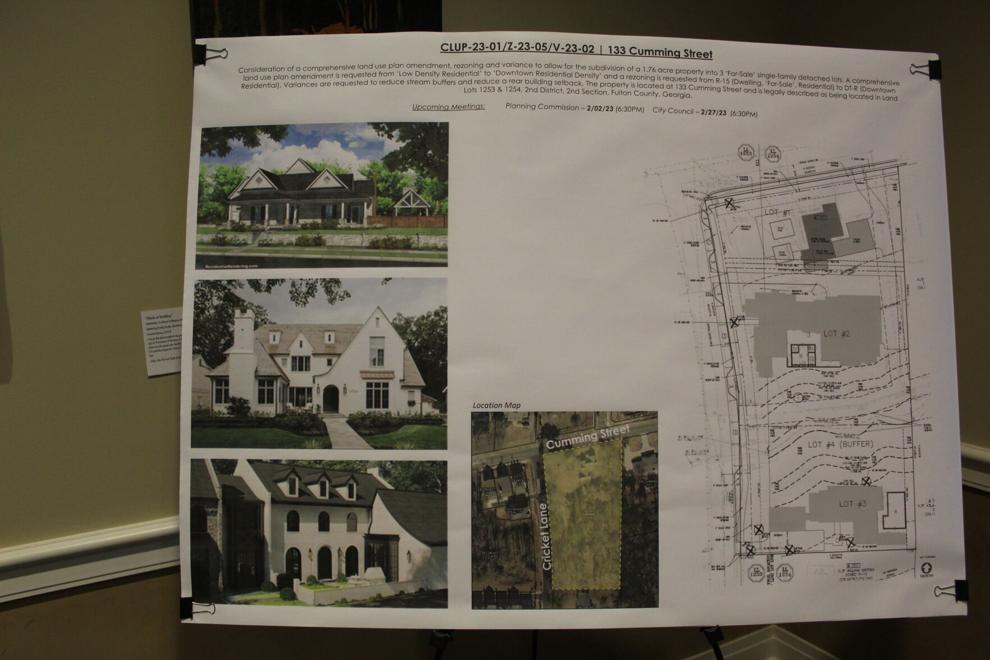 Thomas said the most resistance the project has received is surrounding the stream that cuts through the property. The case requests a variance to reduce stream buffers on the property.
Both Andrej Killer and Charles Pellisier, residents in the area, said they were concerned about reducing the stream buffer. Karabin also wrote that she was concerned about keeping the natural foliage surrounding the water.
Linda Lopez presented her plans for Mamita's Tacos and Cantina, a Mexican restaurant planned at 312 N. Main St. Currently, Lopez said, a vacant house stands on the lot. Lopez said the house would be demolished to make room for the restaurant.
"It's too old," Lopez said. "It'll be pricier to try to make it, you know, conform for the size of restaurant we're trying to do."
Both zoning cases are scheduled for presentation at the Feb. 2 meeting of the Alpharetta Planning Commission.
Brock Built Homes' The Gathering has already passed through the Planning Commission. The Gathering is a multi-use development including single-family homes, different models of townhomes and a commercial area with various shops and businesses.
The property has been cleared and was zoned last year, according to Brock Built Executive Director Matt Brock. The case will go before the City Council, which will review a change of conditions to add more single-family homes in the development, as well as increase the lot size for commercial businesses.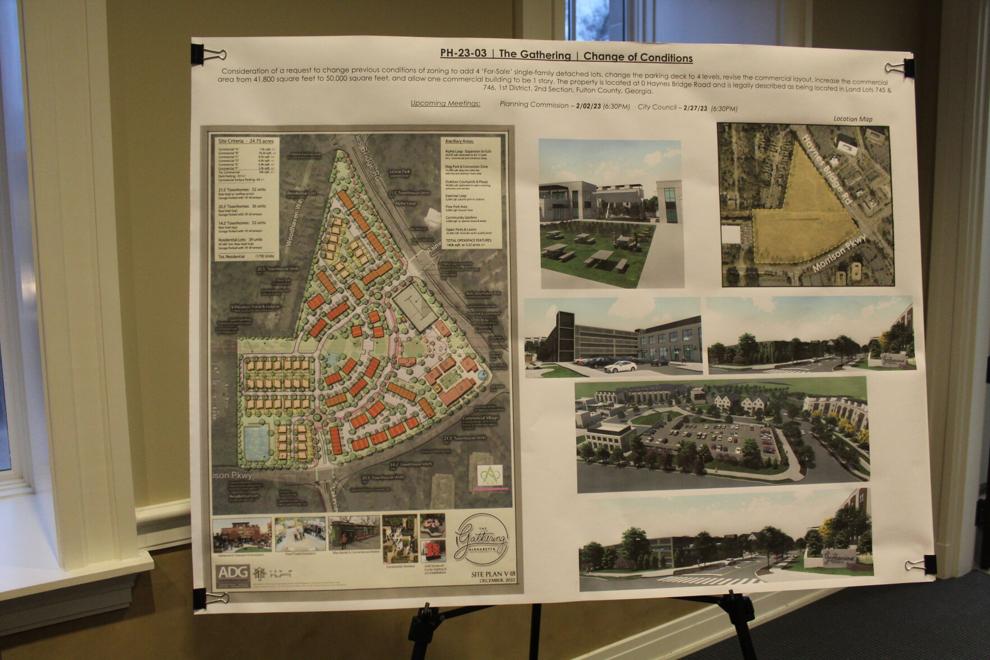 Brock said walkability, one of the reasons Brock Built chose to have the Alpha Loop cross through the property, is an important part of the project.
"You can go get a nice meal, have a couple glasses of wine, or whatever it is, and walk home," Brock said. "Whether that's on Alpha Loop to downtown, you've really got a walking distance to one of our units here."
All three cases will be discussed at the Feb. 27 City Council meeting.