ALPHARETTA, Ga. — The Alpharetta City Council has amended the Unified Development Code to allow a neighborhood not represented by a homeowners association to set design and building standards if a majority of property owners approve.
City Council voted 5-0 March 6 to approve the amendments. Councilmembers John Hipes and Brian Will were absent. The amendments allow the neighborhood to adopt design standards to prevent incompatible development.
For the city to consider a residential infill overlay district, 30 percent of the property owners must support it, and the percentage increases to 75 percent for the city to adopt the district. Councilman Jason Binder succeeded in a proposal to lower the 75 percent majority to two-thirds, which passed unanimously.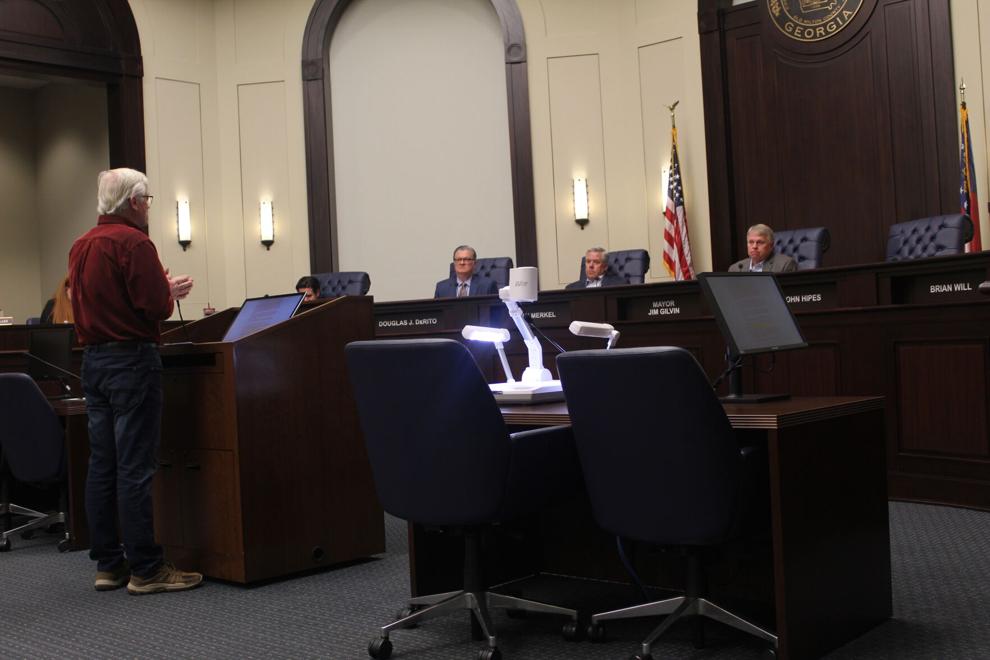 Resident Michael Buchanan said he supported an overlay district where a majority of residents agree to maintain consistent architectural styles, and where he currently lives, 25 percent of residents can make decisions for the rest.
Economic and Community Development Director Kathi Cook said that the 30 percent threshold includes only owners who reside on the property, but the percent to adopt the district can include developers.
Councilman Donald Mitchell said he found that element of the code troublesome.
"You moved into that neighborhood for a reason, because it looks a certain way, and it feels a certain way, and it has trees, and it has architecture that you like, and then all of a sudden you can get a developer that moves in and wants to change everything for all the folks who have been paying taxes on it," he said. "There's something about that that doesn't ring fair to me."
Councilman Doug DeRito said the property rights of all individuals are important, and the city works hard to balance minority and majority interests.
Mayor Jim Gilvin, however, expressed concerns that the lower number may negatively impact property owners.
"I've got to reconcile with myself that I can dictate to your neighbors who may be counting on that investment," Gilvin said. "Because what you're trying to do is make sure it's what you want to remain in your neighborhood. Some of the people in your neighborhoods are counting on that to pay for a nursing home when they can no longer live independently. Those are huge investments to them, and I take that seriously."
Tourism director recognized
Also at the meeting, the City Council recognized Alpharetta Convention and Visitors Bureau President and CEO Janet Rodgers for her contributions to the community, as well as her receipt of the Tim Kilgore Lifetime Achievement Award at the Georgia Association of Convention and Visitors Bureaus' state tourism conference in February.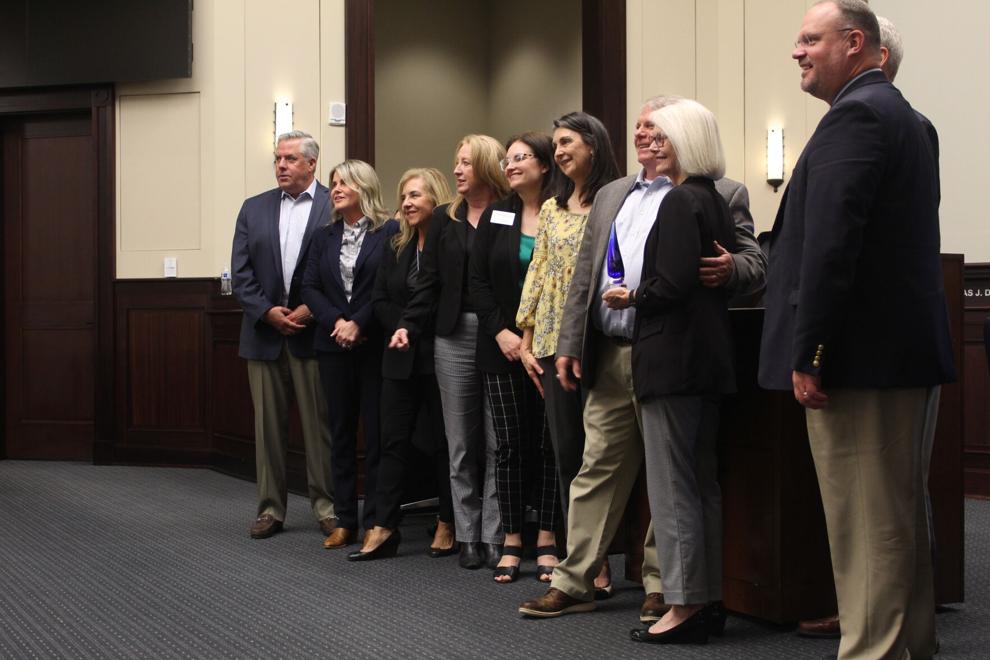 Rodgers has held the post for more than 20 years, where she has promoted shopping, dining, entertainment and live music in the city. She also created the successful Taste of Alpharetta.
"She really is the backbone to a lot of the things that makes Alpharetta special and has been for a very long time," Gilvin said. "She really is a special, unique person who loves to serve and embodies that mantra."
Councilmembers also unanimously approved a conceptual site plan for Rucker Road Park, which will add parking, a restroom, benches, park pavilions, green space, walking paths and a park operations and maintenance area off the Rucker Road entrance.
The Recreation, Parks and Cultural Services Department said the project cost is $3 million, $378,070 of which has been spent.
Municipal elections
The City Council will discuss whether the city will run its own municipal elections this fall at a March 20 workshop.
City Administrator Chris Lagerbloom said the City of Johns Creek, which had also considered handling its own election, will remain under Fulton County operations due to the higher cost.
While Johns Creek had estimated the cost for roughly 18 polling locations, Lagerbloom said Alpharetta currently has 13 locations. He said city staff can estimate the cost for its current number of locations, as well as the cost for fewer, but more than one, at the workshop.
Lagerbloom said councilmembers have until March 27 to make their decision before Fulton County's March 31 deadline.