ALPHARETTA, Ga. — An effort to set aside a pool of money for homeowner property tax relief in Alpharetta appears headed nowhere — at least for now.
At its Jan. 19 meeting, the City Council listened to a proposal that would allow it the option to set aside up to $300,000 a year to offset property taxes for owner-occupied homeowners. The measure, proposed by City Councilman Ben Burnett, would first require approval by the Georgia Legislature to schedule a referendum for voter adoption.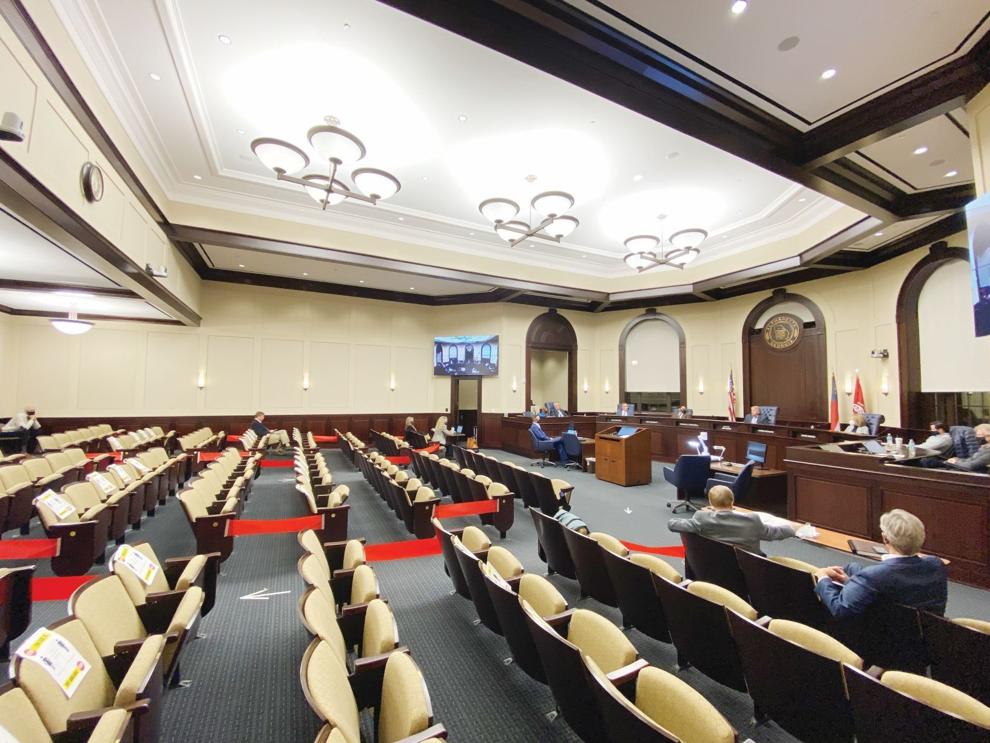 That isn't likely, not for a number of reasons.
Early indications are the legislation could not be tailored for one city, then sweep through the General Assembly. Legislative counsel have indicated such a measure would have to apply statewide, and that could present a challenge.
Secondly, no one else on the Alpharetta City Council supports it. Not right now.
"I struggle with talking about ways to reduce taxes in a situation where we're sitting on 10s to 20s of millions of dollars of projects that we're behind on…" Councilman Dan Merkel said.
Right now, the city doesn't have the $5 million to fix the nearly 12 miles of sidewalks in disrepair, it doesn't have the $10 million needed for stormwater repair, and it doesn't have the money to complete major road projects, Merkel said.
He also objected to establishing a discretionary pool of money that could be used to bribe voters.
"You're crippling the city," Merkel said. "You have the potential for some people who are up for re-election to get together and decide to use it as a campaign mark to say 'Look, I decreased your taxes.'"
Burnett's proposal, which was presented at a council workshop for discussion, would act as a sort of additional homestead exemption, but the amount would change. Unlike a regular homestead exemption, which establishes a set dollar amount reduction on the taxable value of a property, this proposal would create a pool of money up to $300,000 set aside to divide among those properties that qualify. Each eligible property would receive a share of the money as a credit on their tax bill.
Burnett said the intention would be to tell homeowners that in times of uncertainty or excess, the city wants to help its homesteaded properties.
"It doesn't have to be funded every year — or honestly ever," Burnett said. "[It's] simply to give the option to fund it without altering the millage rate."
Alpharetta currently has the highest basic homestead exemption, $45,000, in Metro Atlanta.
Council members, including those who pushed for increasing the homestead exemption last year before the coronavirus pandemic, were lukewarm to the idea.
"We and every city in the state have plenty of dumpster fires to take care of right now," Councilman Jason Binder said, adding that he wouldn't oppose considering the proposal in the future when the economy stabilizes.
"There is a time to [put] it in place before we need it," Binder said. "I don't think it's necessarily this year, but I think this discussion is good."
In other business at the Jan. 19 meeting, the council gave unanimous approval to award Amana Academy $34,918 through the city's Vulnerable Population Grant Program for its efforts in to supply residents with remote learning support.
The funding comes from a portion of the city's $2.8 million allocation of COVID relief aid from the federal government. In all, the city set aside $280,000 of its federal aid for nonprofit groups that could document efforts to help the local population facing economic hardship due to the pandemic.
All funding in the city's Vulnerable Population Grant Program has now been allotted.