ALPHARETTA, Ga. — Illustrations come to life at the Alpharetta Arts Center's latest exhibit, "From the Artist's Studio."
Open during the center's regular business hours through Feb. 4, visitors can see works by artists Mark Braught, Laura Freeman and C.F. Payne.
The exhibit was curated by Arts Alpharetta, a non-profit support agency that partners with the City of Alpharetta to bring art and artists to the city and its residents. The organization also helps secure grant funding and volunteers, and curates the city's public art walk downtown.
The Arts Center's current exhibit, unlike traditional art shows, has a behind-the-scenes component, Arts Alpharetta President Nancy Murphy said.
"I like to consider this sort of an instructional show where it's about the process as well as the artwork," Murphy said. "The Arts Center itself is about learning and opportunities for people to get better at their art or to be introduced to different things that they've never done before. But through this exhibit, we're kind of taking this a step further and saying, 'Even these guys started out with rough drafts.'"
The award-winning slate of illustrators will showcase work from different areas of their portfolios.
Laura Freeman, a former winner of the Coretta Scott King Award for her work with African American literature, is an Atlanta-based artist. Her work has graced the covers of books highlighting American icons like Elijah Cummings and Thurgood Marshall. Some of her work will also be featured in an upcoming book about Vice President Kamala Harris.
For the exhibit in Alpharetta, Freeman chose the images to display and created a slideshow herself. Freeman said she chose a collection of works from almost every book she has been involved with over the last few years, "starting with 'Hidden Figures: The Story of Four Black Women and the Space Race' written by Margot Lee Shetterly, up to my most recent: 'Ida B. Wells, Voice of Truth,' written by her great granddaughter Michelle Duster."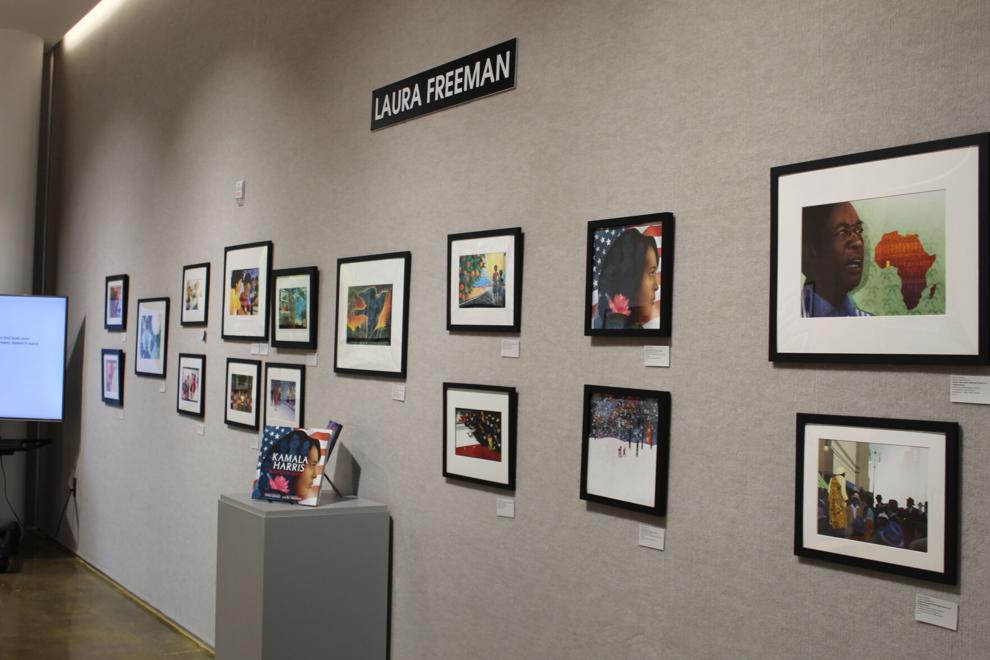 The slideshow will highlight some of her sketches, "as well as some images showing the progression from initial sketches to final art," Freeman said. Additionally, the presentation will include some of Freeman's editorial work.
On Jan. 15, Freeman will be at the Arts Center for a book signing from 2 to 3 p.m.
Mark Braught is most famous for his work on the first Harry Potter movie, "Harry Potter and the Sorcerer's Stone," but has also done award-winning illustration work for various children's books, the Denver Zoo and others.
Prior to the release of the first Harry Potter series, Braught worked with Warner Bros. Studios to develop promotional art. Some of these pieces, as well as others from Braught's career, are on display at the exhibit.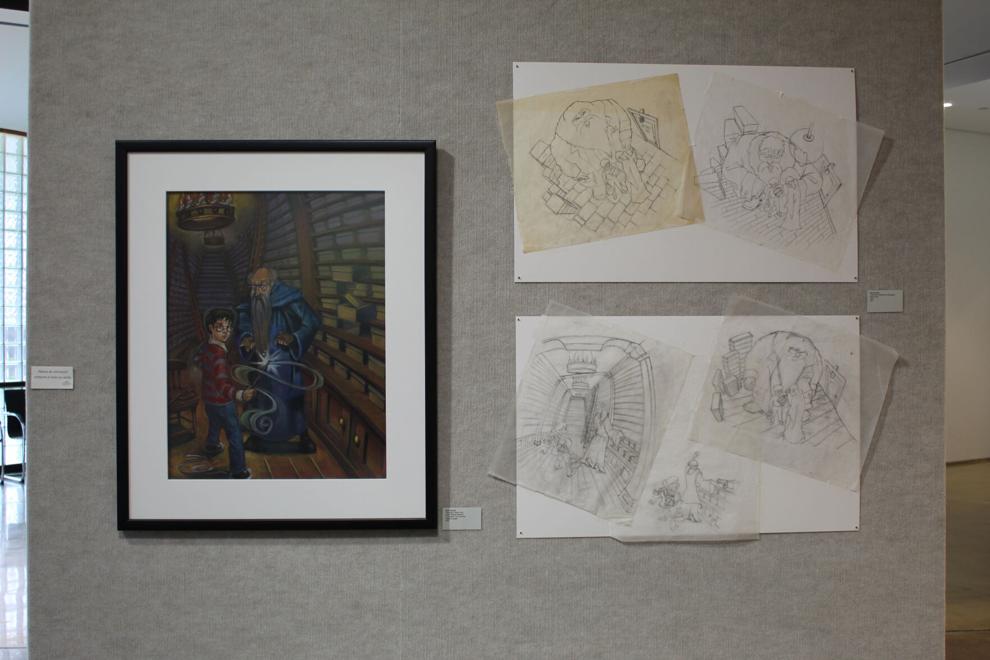 On Jan. 22, the Arts Center will host Harry Potter Day to specifically showcase Braught's work, 20 years after the release of the film. Braught will deliver a talk at 4 pm. recounting details about the process of designing imagery for the movie as well as details about his work.
Pieces from renowned artist C.F. Payne are also on display at the center. Payne's work has been on the covers of publications including Time magazine, Newsweek magazine, Rolling Stone and Mad Magazine. Payne's art has also been used in award-winning children's books.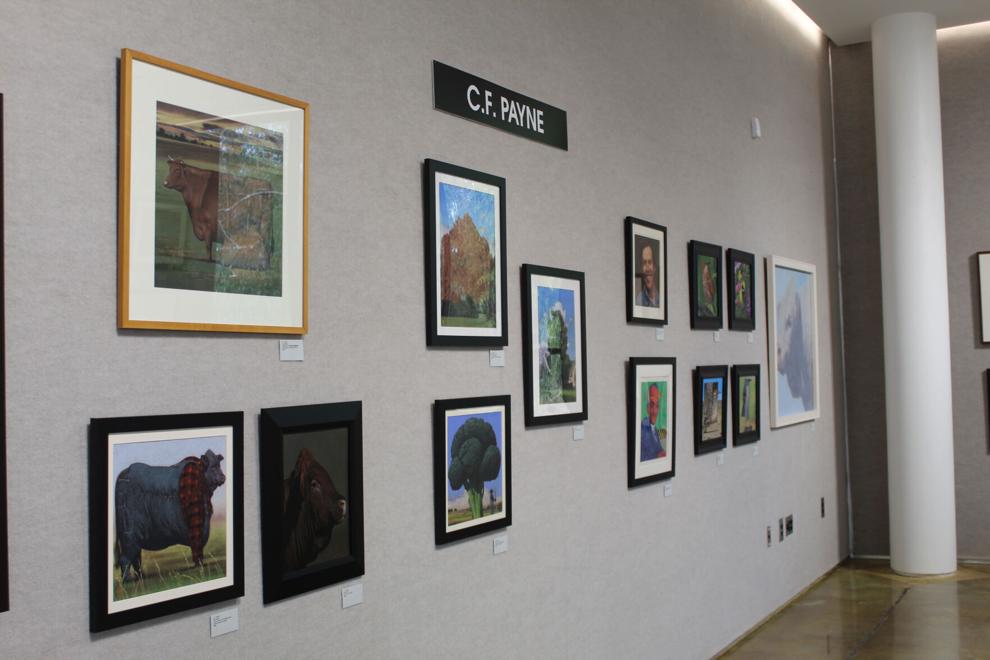 Payne's exhibit includes illustrations from books he has worked on, magazine covers, "and almost all commissioned pieces with a handful of pieces that he just did for himself, for art's sake," Murphy said.
For more information on the exhibit or concurrent events, visit artsalpharetta.org.